Our Label Analytics Solution is a cloud based software as a service system for end to end product life cycle management and analytics for fast and easy IT setup and integration.
The 'LIP' offers brands, premium manufacturers, and their partners efficient integration and global implementation of fixed and mobile product services across the entire product lifecycle. Through our enabling module in our LIP a product becomes a unique and authentic customer experience.
The platform allows precise and secure control over the digital serialization of products during the production process, as well as easily configurable and mobile applications and services for product and marketing managers, retailers, and consumers.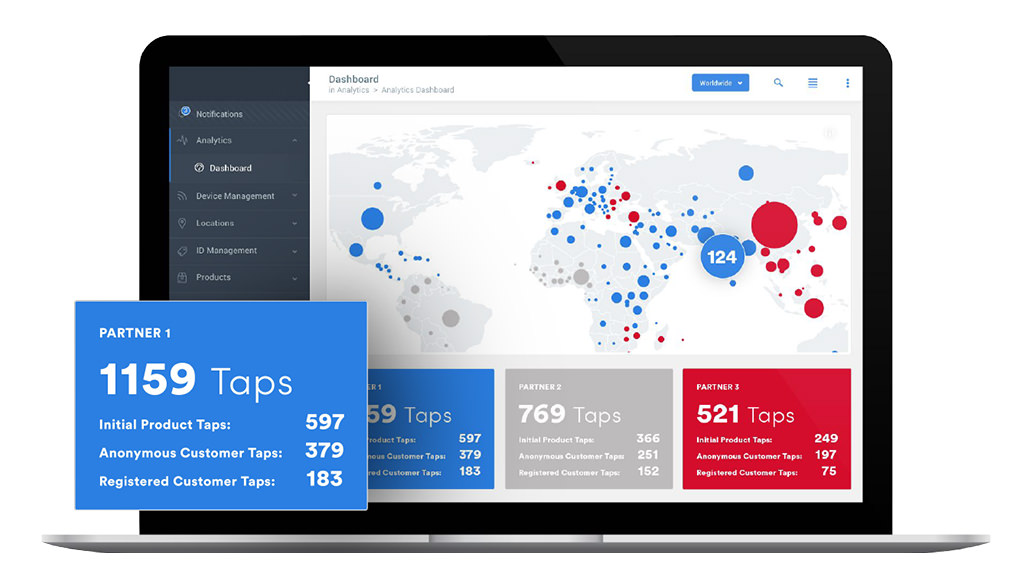 ENCODING &
IMPRINT
The source tagging part delivers a global "on demand" encoding & imprint service for smart product enabling. It delivers together with our digital reference ID and global serialization standards as SGTIN the base for services and added values along the product journey.
TRACK &
TRACE
Graymarket and Fake Products are a big threat for brand's profit and IP. The track & trace part of our LIP controls the product journey and alarms in critical cases. It supports the brand's profit protection programs by giving the control back to the brand owner.
BUSINESS
INTELLIGENCE
A strong part of the LIP is the analytics, delivering valuable informations on KPIs as conversion rates, unique tap rates and others to control the success of your supply chain and marketing activities. Our cloud services improves the performance of your business significantly.